Gobble, gobble, big fat bird
Turkey, pie, and maybe ale
It's nearly time for a great big sale!
Black Friday crowds aren't for me. You won't find me pushing through the crowds. I'll enjoy my family and then go to my computer. My work will be easy because I'm stocking up on tons of materials to teach these new standards.
A great product can save you tons of time and can make learning fun. I'm browsing for all sorts of products, especially those that align with the Common Core Standards that we transitioned to this year. If your looking for some Common Core materials too, let me suggest the newest centers that I've been working on this week.
It's Sledding Time covers time to the hour and half hour. I love it when my students can read the clock and don't have to ask me what time it is. It's such an important life skill and with digital clocks being prevalent I want to give them all the practice they can get on analog clocks.
Missing Mittens covers solving for an unknown number in addition and subtraction equations. My students always seem to find this skill to be a bit more challenging than just solving the problem. So, I'm building in extra practice this year and I know they are going to love it.
Snowball Sums focuses on addition with sums of up to 20. Students need to be fluent with addition and that means lots and lots of practice. This center is cheerful, colorful, and fun. It's right up my students' alley.
Someplace Snowy covers place value with base ten blocks for two digit numbers. We covered this at the start of the year, but I like to keep it fresh in their minds. Plus this is great for those students who read numbers backwards.
Penguin Parade is all about comparing numbers using greater than and less than signs. Students grab to number cards, place them on the mat, and then pick a sign card to use to correctly compare them. A recording sheet lets you check their learning.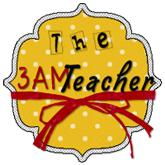 Have a happy Thanksgiving! I'm off to go check out all the great sales. You can too by clicking on the button above. It will take you to the linky party.